Never miss your perfect username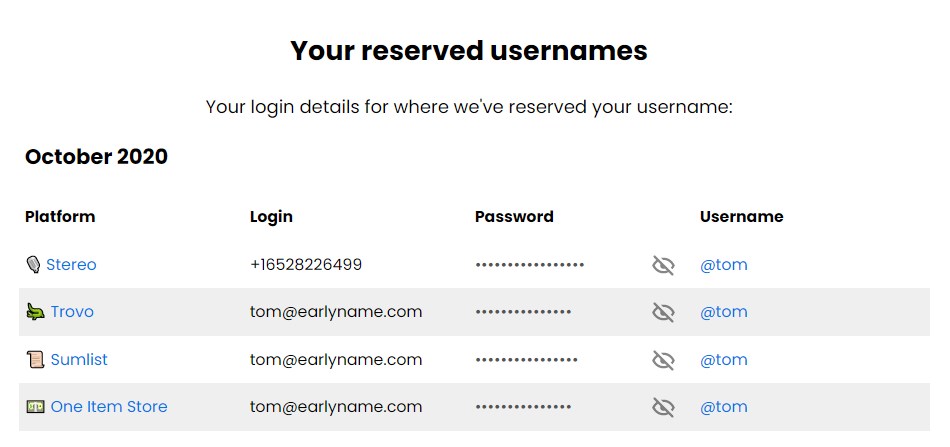 Earlyname Username Reservation
✅ We claim your username on emerging platforms.
🔒 Your account details are securely stored.
🔑 Login to your username account at any time.
✨ Perfect for Influencers, Brands or Username Enthusiasts.
Benefits
💎 We guarantee to claim at least one username for you each month or you won't be charged.
Reservation
Never miss out on your username.
$10/month
Earlyname will register your chosen username on your behalf.
Higher chance* of getting your chosen username.
Account details are stored so you can login whenever.
Usernames are claimed instantly.
No reservation
Claim usernames yourself.
Free
You have to register usernames yourself when our monthly email goes live.
Potentially competing with other free users for your username.
You have to sign up and claim usernames yourself.
Usernames only available on the 1st of the month.